News

TWO MASTER'S THESISES IN COLLABORATION WITH LEST
September 26, 2022
What: TWO MASTER'S THESISES IN COLLABORATION WITH LEST
Where: Faculty of Electrical Engineering, University of Ljubljana
When: September 2022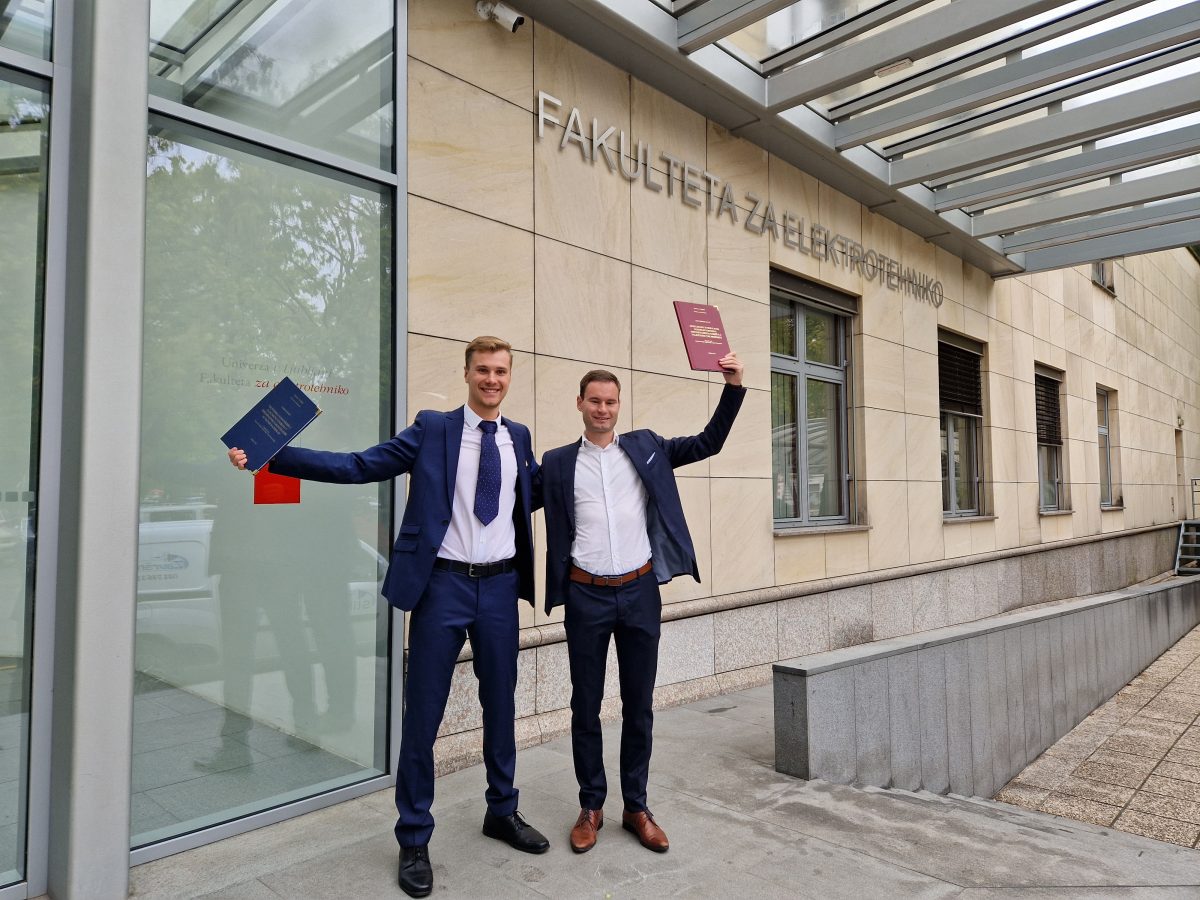 Students Janez Golja and Domen Kodrič have already worked with us and participated in some of our projects. On 26 of September, they both successfully defended their master's thesis, which they completed under the co-mentorship of our members.
Janez Gregor Golja's MSc thesis entitled "Modelling and Simulation of a Low Voltage Distribution Network with Integrated Resilience Resources" was carried out within the X-Flex project. His supervisor was Prof. Andrej Gubina and his co-mentors were our colleagues Chloé Fournely and Matej Pečjak. As part of the master thesis, a large number of scenarios were simulated with the addition of different numbers of PV power plants, heat pumps, and electric vehicle charging stations in the grid to analyse the impact of these devices on the grid situation.
The master thesis of Domen Kodric entitled "The Economics of Self-Supply of Electricity under Changing Regulatory and Market Conditions" researches the economic viability of self-supply of electricity under different regulatory and market circumstances. His main mentor was also Assoc. Prof. Andrej Gubina, and his co-mentor was our head of laboratory Tomi Medved.
His thesis presents an analysis of the economic viability of an investment in a self-supply system with a solar photovoltaic (PV) and a battery energy storage (BHEE), taking into account the changes in the legislative framework for self-supply, the possible overhaul of the methodology for calculating the grid tariff rates and the upward trends in electricity prices.