About projects

13
international and research projects
The main purpose of our research work is to examine and provide strategic solutions in the field of electric power system. During the years of operation in the field of energy, we have cooperated with many Slovenian and foreign partners.
To some of them we are connected through more than one project and we have established a strong partnership. Such partners are, for example, Petrol d.d. and the Institute for Innovation and Development of University of Ljubljana (IRI UL). Through knowledge we acquire in the scientific work, we try to apply as much as possible to find concrete solutions. We work with companies that are facing new problems posed by the electricity market. To date, we have successfully completed many projects for companies and institutions from Slovenia and abroad.
WHAT WE OFFER?
We are involved in the field of energy both at home and abroad. We participate in projects with Slovenian industry and in European research projects. We are in contact with the academic sphere at home and many research institutions around the world. Accordingly, we attend national and international conferences. All this has shaped us into competent, experienced and reliable partner in various projects and activities.

Cooperation with
Petrol d.d.
Petrol d.d. is part of a consortium of the COMPILE and X-FLEX projects. We collaborate also in the mentorship of master's thesis. Every year Petrol announces the list of topics and then awards prizes to the best.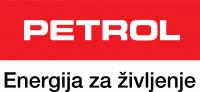 Cooperation with
IRI UL
The institute IRI UL implements interdisciplinary scientific research, development and professional projects. We are partners on projects COMPILE and X-FLEX.