News

OPENTUNITY 3rd General Meeting
October 11, 2023
What: OPENTUNITY 3rd General Meeting
Where: Faculty of Electrical Engineering, Ljubljana
When: 3rd and 4th of October 2023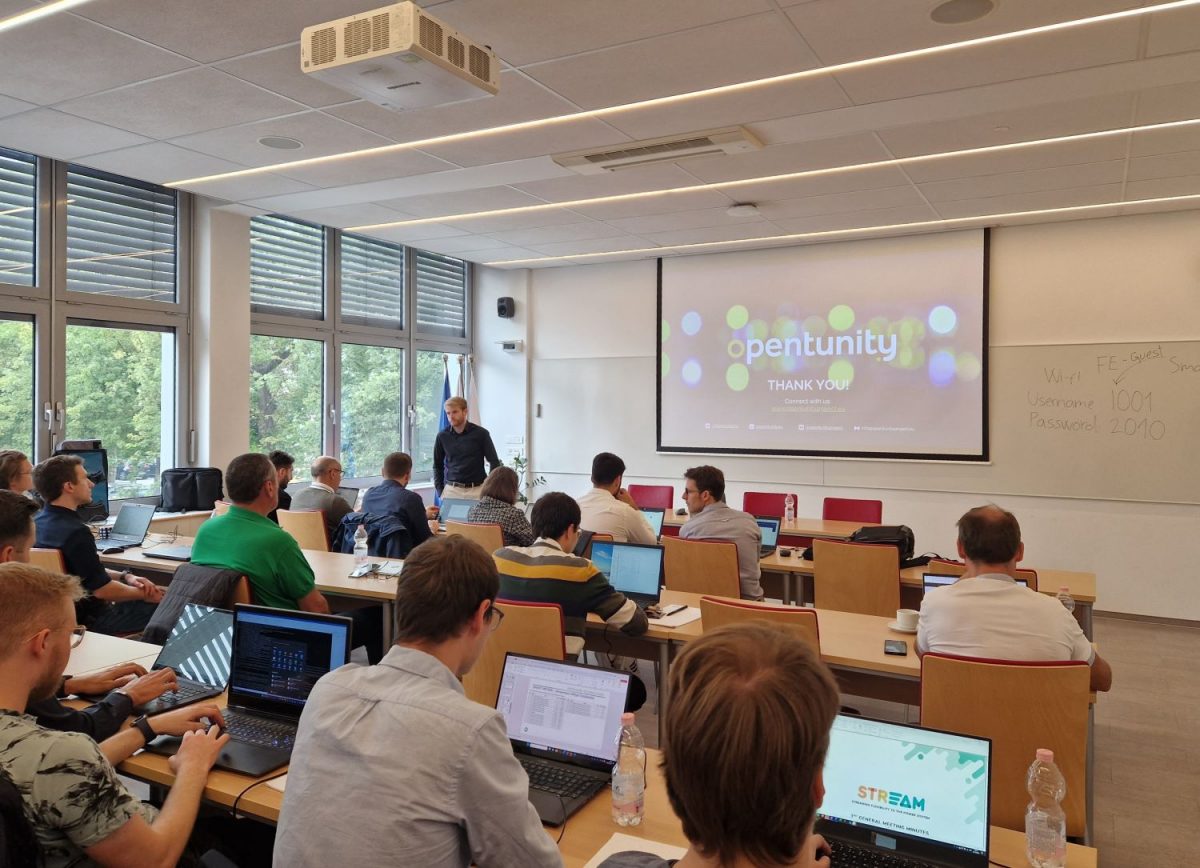 The OPENTUNITY consortium convened for its third meeting in Ljubljana from October 3rd to 4th, hosted by the University of Ljubljana. During the meeting, partners provided updates on the progress of individual work packages and associated tasks, as well as outlined their plans for the near future.
The first day of the meeting continued with a leisurely city walk, introducing partners to the scenic beauty of Ljubljana. The walk led to the premises of Elektro Ljubljana, where Uršula Krisper, one of the partners, generously offered insights into the company's operations. The visit culminated with a tour of their control center, where some advanced functionalities were showcased.
On the second day, each of the pilot projects presented their specific developments, commencing with the Swiss pilot and concluding with the Greek pilot. The meeting was well-attended by all five Slovenian partners, including LEST, Kolektor SETUP, AVANT CAR, Elektro Ljubljana, Amibit, and Elektro Primorska. Tomi Medved and Janez Gregor Golja represented LEST laboratory.