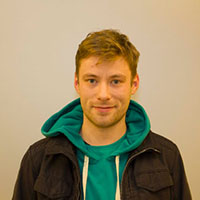 LEST team gets a new member. 2 more weeks for the EEM19 paper abstract submission
Benjamin Komel has joined the LEST team in January 2019.
The science of today is the technology of tomorrow.
About LEST
What do we do?
The Laboratory of Energy Policy (LEST) operates within the Faculty of Electrical Engineering, University of Ljubljana under the supervision of Assoc. Prof. dr. Andrej Gubina. Our research work covers the following areas:
Electricity Markets
Power System Planning
Power Generation
Energy Policy Design
Renewable Energy Sources Implementation
The Laboratory meets the challenges by combining expertise and practical skills gained in a number of projects. Students can upgrade their level of expertise in postgraduate studies, working on their bachelor, master and doctoral thesis as well as participating in seminars, workshops and international research projects of the Institution.
Scientific work follows the principle of effectiveness and applicability of the scientific methods. Not only do we have the research published in scientific publications on a regular basis, we also participate in scientific and expert conferences worldwide.