Projects

STREAM: Streaming flexibility to the power system
The ambition of the STREAM project is the creation of an innovative and robust flexibility ecosystem ("STREAM Ecosystem") on the low voltage (LV) grid side of existing power markets. The success of the STREAM ecosystem relies on the benefit realized through the new business models developed in STREAM, built upon local LV flexibility markets and novel barter-like mechanism. STREAM will connect data, technologies, stakeholders and markets on the one hand, and will facilitate the flexibility provision through open data sharing to enable other citizen services designed through a User-centric Approach to improve their acceptance and uptake.
Objectives:
Empowering data
Tailor-made services for end users
Utilization of local flexibility
Inform decision-making of policy makers and regulators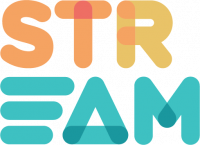 This project has received funding from the European Union's Horizon Europe research and innovation programme under the grant agreement Nº 101075654.
Project partners