Projects

X-FLEX: Integrated energy solutions and new market mechanisms for an eXtended FLEXibility of the European grid
X-FLEX project proposes a set of efficient, cost-effective, integrated solutions that will facilitate the optimum combination of decentralised flexibility assets, both on the generation (DER) side and on the demand side (V2G, power-to-heat/cold/gas, batteries, demand response), enabling all parties, including final prosumers, to offer their flexibility in the market creating benefits to all the actors in the smart grid value chain.
X-FLEX will develop 4 complementary products that will offer services to all the energy stakeholders:
SERVIFLEX tool – Integrated flexibility management tool
GRIDFLEX tool – Advanced tools for automatic control and observability
MARKETFLEX tool – Market platform and new market mechanisms
X-FLEX platform – Flexible and scalable integrated platform
These X-FLEX project solutions will be tested in real conditions at 4 pilot sites in 3 EU Member states (Bulgaria, Slovenia and Greece), with different needs and socioeconomic and technological boundaries, involving multiple existing flexibility assets (batteries, power to heat/cold, V2G and other storage solutions) and all complementary actors of the energy network (DSO, TSO, microgrid operator, utilities, flexibility providers, local communities).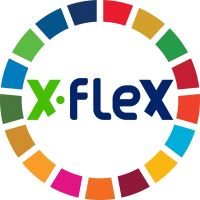 This project has received funding from the European Union's Horizon 2020 research and innovation programme under the grant agreement Nº 863927.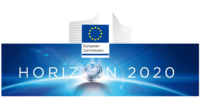 Project partners