News

TWO BACHLOR'S THESIS IN COLLABORATION WITH LEST
September 8, 2023
What: TWO BACHLOR'S THESIS IN COLLABORATION WITH LEST
Where: Faculty of Electrical Engineering, University of Ljubljana
When: 25th of August 2023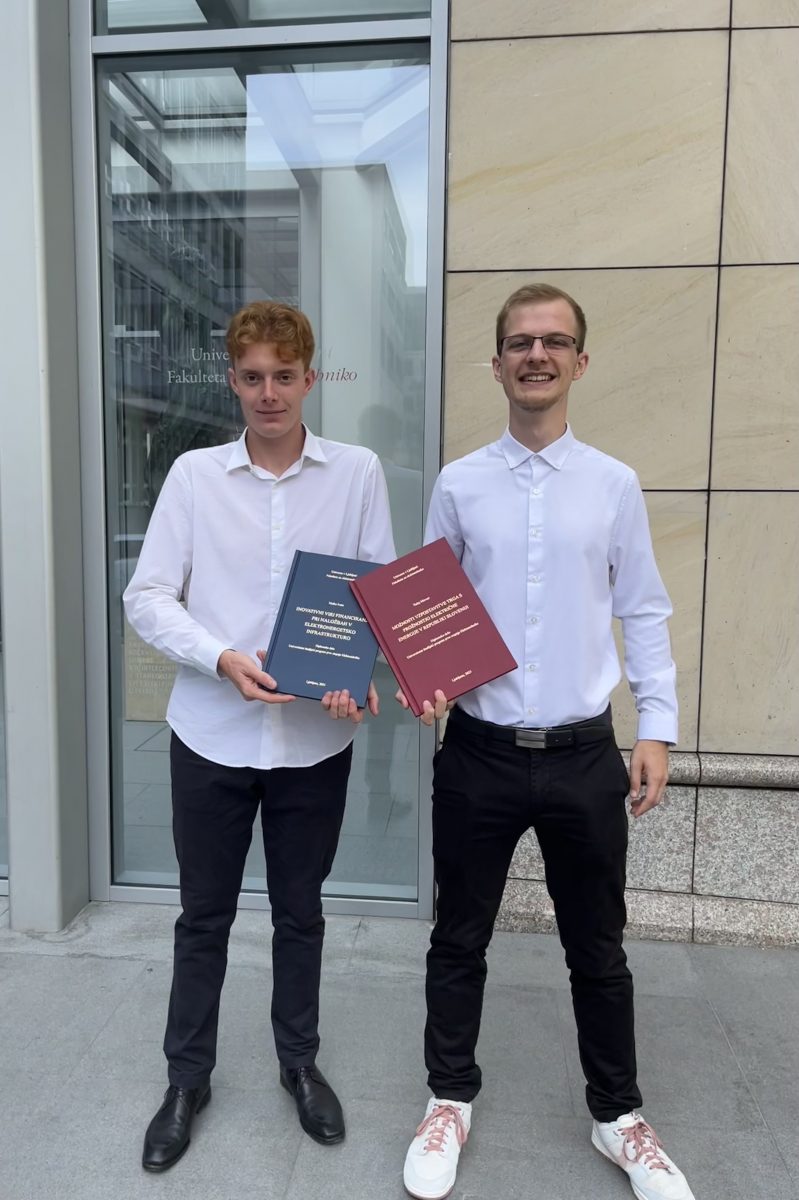 In late August, we celebrated the successful defense of bachelor's degrees by two students, Tadej Mavser and Iveta Matko, under the supervision of our members.
Tadej Mavser's thesis delved into the exploration of options for establishing a flexible electricity market in the Republic of Slovenia. Meanwhile, Iveta Matko's focus was on the analysis of innovative financing sources for electricity infrastructure. His work included a study of public-private partnership mechanisms; innovation procurement; fixed-return instruments such as green bonds; decentralised financing; and crowdfunding.
The theses were carried out under the supervision of Prof. Andrej F. Gubina and the co-mentorship of our colleague Edin Lakić. Both of them did an excellent job in their defences, for which we would like to congratulate them. We wish them a successful continuation of their studies and careers.
The exceptional quality of their thesis defenses reflects their dedication and hard work. We extend our heartfelt congratulations to both Tadej and Iveta, and we wish them continued success in their academic pursuits and future careers.