Foreign exchange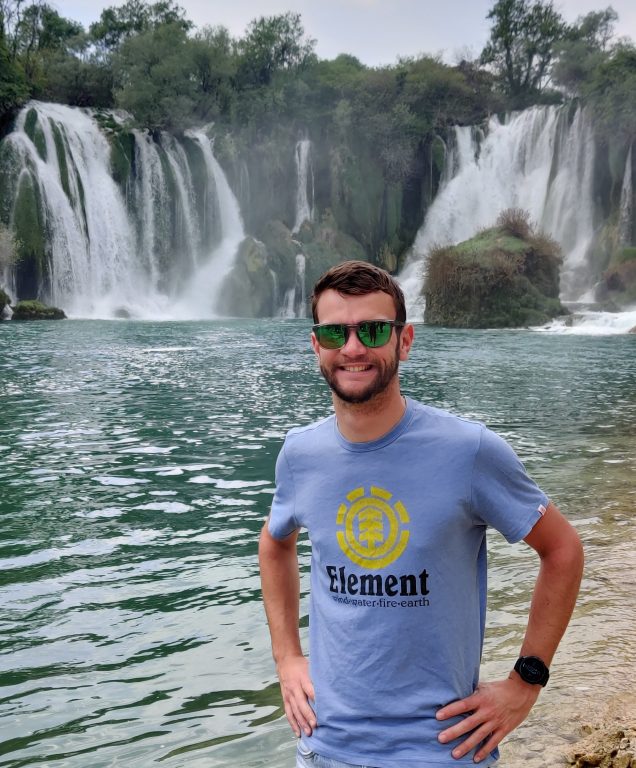 Polytech Clermont graduate school of engineering, Clermont Auvergne INP
Analysing the results of MARKETFLEX demonstrations
Incredible nature and genuinely welcoming locals for foreign visitors
Aurelien Gardaz, France
For my 17 weeks international internship at LEST, I had the opportunity to be involved in the MARKETFLEX project.
My tasks were to analyse both technical and economic data results for the MARKETFLEX demonstrations, through various performance indicators of the Luce pilot site, in Slovenia.
As I wished to learn about new topics (other than material physics) on energy management and energy efficiency, I have applied to this lab to provide me with an overview and a deeper understanding of initiatives in this field. This internship helped me comprehend the complex world of energy systems and power engineering systems by introducing a wealth of new information.
I am really grateful for the experience in the lab, the confidence and the freedom allowed by the whole LEST team. I am particularly thankful to Chloé Fournely, who mentored me and provided me with a lot of necessary explanations, freedom, and patience through my work.
In addition to my work, I am grateful that I have been able to deeply improve my English by speaking every time with the LEST team.
Finally, I want to thank both Edin Lakić and Tomi Medved for sharing's about several experiences, such as travels to do in this beautiful region! Thus, besides my work, I was able to travel in Croatia, Bosnia and Herzegovina, Serbia, Italy, and Austria.
Ljubljana and Slovenia are definitely amazing places for students, with amazing nature and authentic warm people to welcome foreigners!
Also, cultural life is incredibly present through the Ljubljana festival during the whole summer, with various events.
I greatly enjoyed my experience at LEST and I always will cherish the supportive environment provided. It allowed me to further enrich my personal and my future job goals.
I greatly enjoyed my experience at LEST
and I will always cherish
the supportive environment provided.