News

The EEM22 conference is nearly here!
September 5, 2022
What: The 18th International Conference on the European Energy Market (EEM22) is Europe's largest scientific conference on energy markets and the functioning of energy systems.

Where: Faculty of Electrical Engineering, Ljubljana, Slovenia
When: 13th – 15th of September, 2022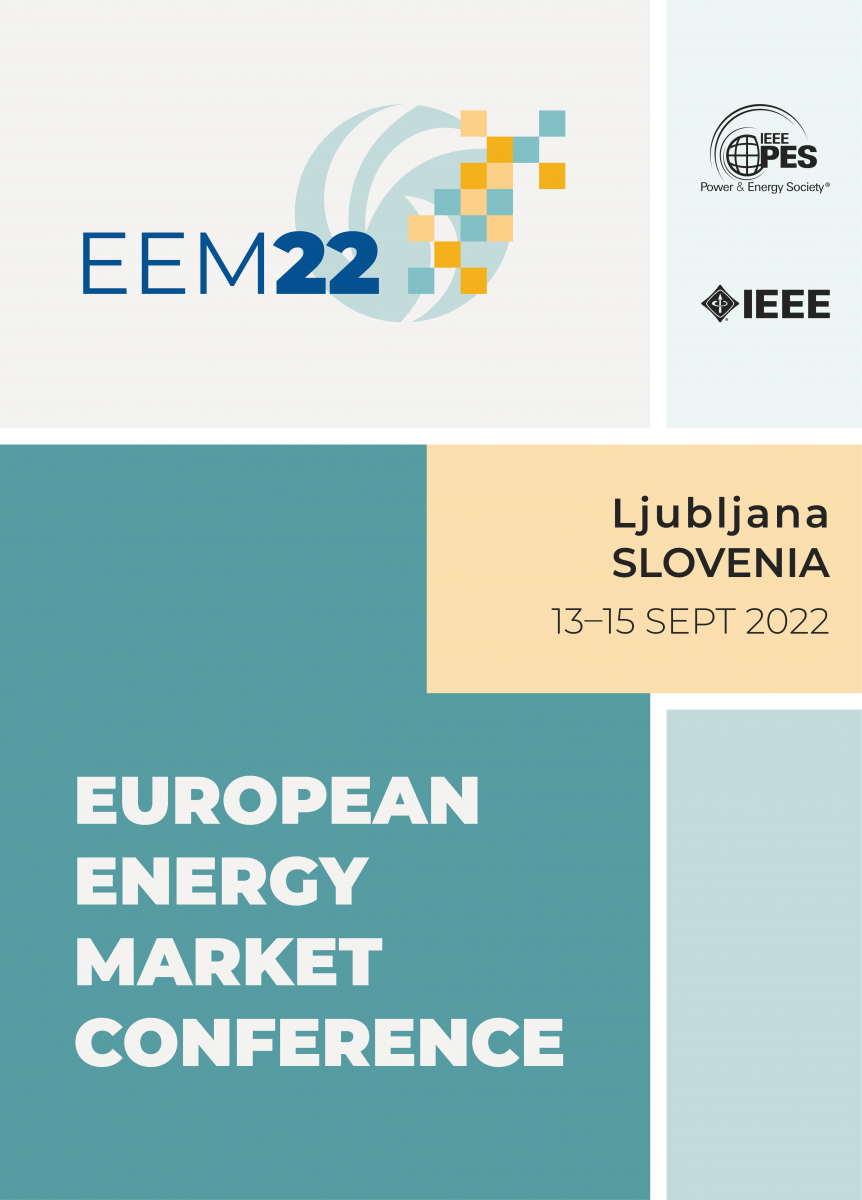 The conference will be organised at the Faculty of Electrical Engineering, University of Ljubljana, from 13th to 15th September 2022, in cooperation with IEEE PES. Each year, EEM brings together more than 200 international experts, scientists and economists to exchange views, experiences and research findings on a wide range of issues related to smart grids, energy trading and innovations at the power system level.
As a prestigious event, EEM22 is a platform for the exchange of ideas and the contributions presented at the conference provide a solid basis for energy policy makers.
In addition to presentations of scientific papers by (post-)doctoral researchers from all over Europe, the conference will host panel discussions with invited speakers who will discuss the future of energy markets and the upcoming changes with the integration of active consumers into the electricity grid.
Registration for the conference is open until 9.9.2022 via the official conference website.
Additionally, the conference will host presentations of Horizon2020 energy projects from different fields, which are FREE of charge for all interested public to attend! Registration is required (see below).
BATTERIES AND ENERGY STORAGE and SERVICES OF OPPORTUNITY (DSO projects)
FOSS ELECTRICITY EXCHANGE and FLEXIBILITY OF SYSTEMS (TSO projects)
ENERGY COMMUNITIES
REDUCING ENERGY DEPENDENCE ON RUSSIAN GAS