News

SECOND COMPILE PROJECT REVIEW MEETING
July 12, 2021
What: 2nd COMPILE project Review Meeting
Where: Online
When: 7th July 2021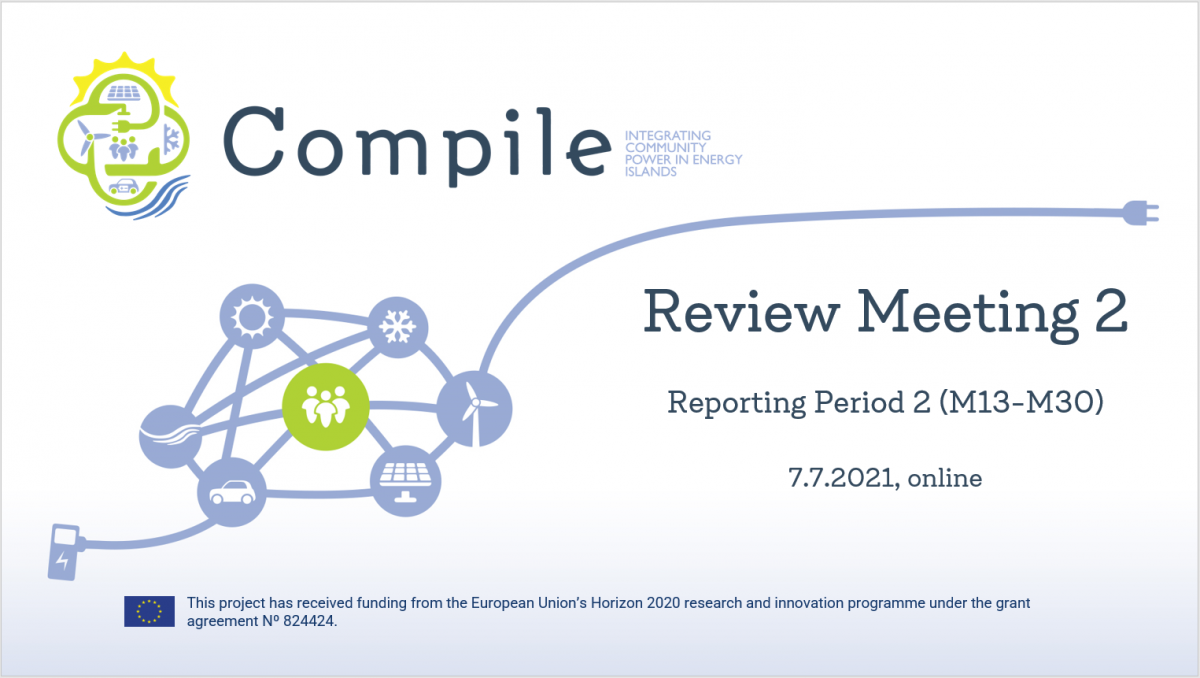 On July 7, 2021, COMPILE project organised its 2nd Review Meeting with the European Commission, where work package leaders presented the activities carried out during the last reporting period (from month 13 to 30). Due to still present travel restrictions in some countries, it was held online.
To evaluate the project development and provide feedback, Ms. Dutianu, our Project Officer (CINEA), was present at the meeting.
In the last 18 months, consortium members made significant progress in their advances towards the established outcomes in line with the goals and objectives. We were happy to report that all project activities are running according to the plan and there haven't been any delays in deliverables and milestones.
The next and the last Review Meeting is foreseen in November 2022 when 48 months of the project will be completed and will be time to show the overall project results.
More information about the meeting and project is available on the official website.