News

November 15, 2022
What: Invited lecture by Nenad Uzelac
Where: Faculty of Electrical Engineering, University of Ljubljana
When: 14th November 2022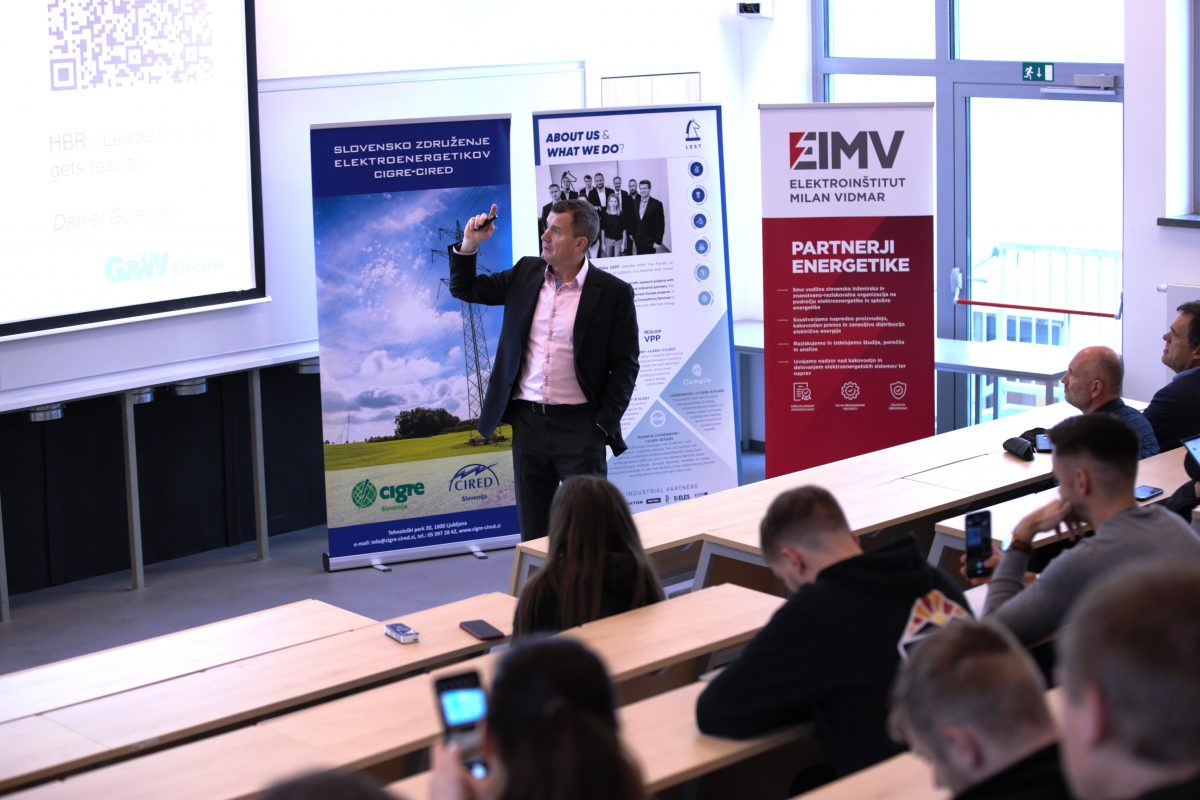 IEEE PES Slovenia and CIGRE-CIRED Slovenia invited Nenad Uzelac from USA to give a lecture on his experience in the power equipment industry. Nenad has 20 years of experience as a direct contributer and a leader in Medium Voltage Power industry, with focus on the switchgear design and development.  
Nenad's lively lecture started with a description of the main trends (new materials, approaches, concepts) in designing and operating components (voltage transformers, switches, etc.) at the transmission and distribution levels of the power grid. He then touched upon the different profile needs in the industry (ranging from simulation engineers to arc physicists), especially considering the systemic transformation that the power sector has been and will be experiencing. Lastly, he emphasised the importance of social skills ranging from communication and empathy to self-motivation and knowing one's strengths and weaknesses. He concluded that when designing new products, advancing innovations and cooperating with colleagues, the so-called soft skills can be just as important as technical knowledge. 
We very much appreciate Nenad coming here and sharing his experience. Stay tuned for more interesting lectures we'll organise for students and professionals!