News

CONSEED findings in the EU Research & Innovation Magazine – HORIZON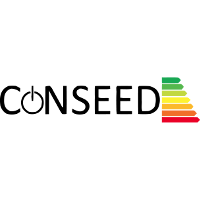 HORIZON magazine got in touch with CONSEED project team in July 2019 to learn more about their results and what they have learned from consumers about their engagement with the range of energy efficient cars, property and appliances on the market in Europe.
CONSEED researcher Prof. Ibon Galarraga from Basque Centre for Climate Change (BC3) explained how it is critical that Europe supports individuals to overcome these challenges: "Europe's energy consumption is increasing, so it is extremely important that people buy well", said Prof. Galarraga. "Energy efficiency is one of the easiest ways of saving energy, it's one of the most efficient ways of doing it and it's one of the cheapest ways," he added.
The magazine outlined the consumer credit constraints, lack of information and issues of mistrust revealed by CONSEED's findings, as well as the core recommendations to address these issues. CONSEED researchers are also recommending that the EU includes a way for customers to report their experiences in a new product registration database.
Full article was published in the HORIZON magazine.