News

BD4NRG General meeting in Rome
December 19, 2022
What: BD4NRG 1st face-to-face General meeting in Rome
Where: Congress center Cavour, Rome
When: 14th – 15th December 2022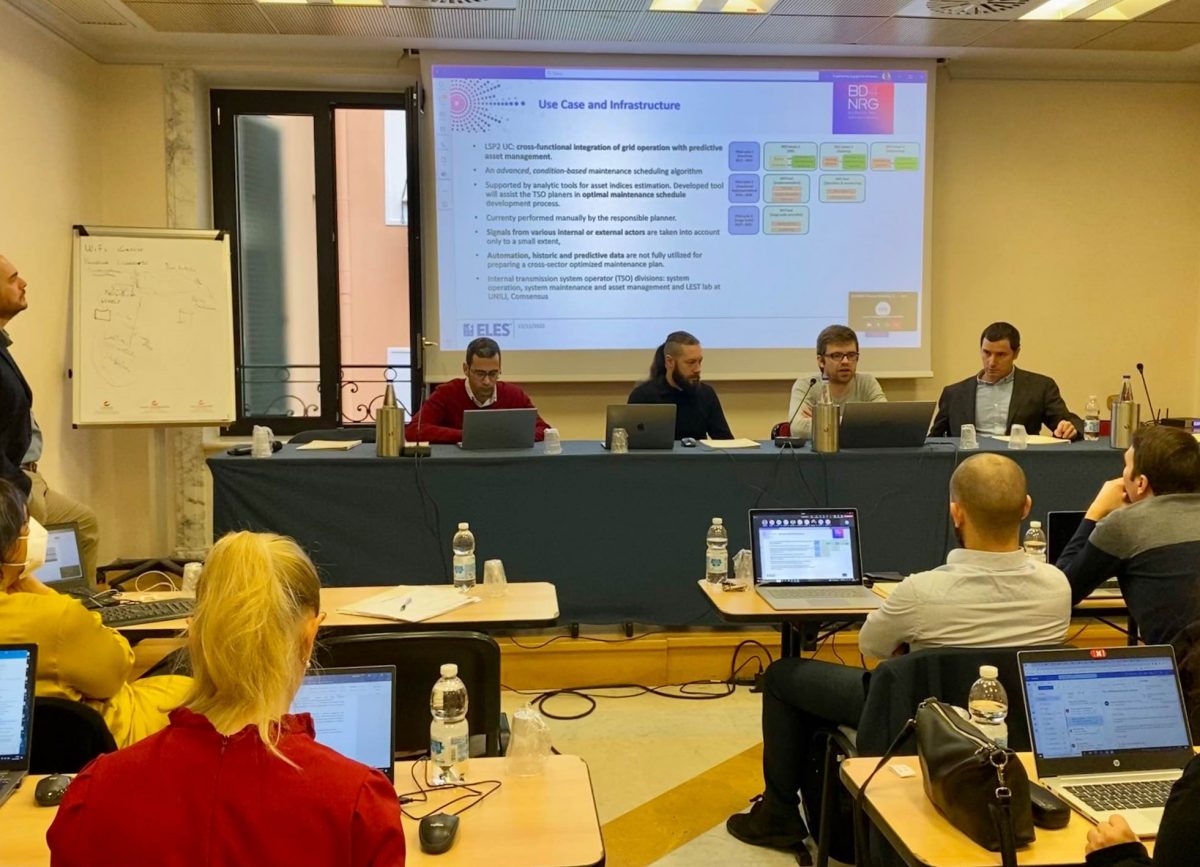 The BD4NRG consortium partners had the opportunity to be part of first physical general meeting, which was not possible to realise before due to the pandemic conditions. The GM was hosted by project coordinator Engineering in the Congress centre Cavour in the city centre of Rome, surrounded by plenty of historical and cultural sights.
Among 35 partners of the consortium, 5 Slovenian partners were also present: LEST lab, ELES, Elektro Ljubljana, Comsensus and Borzen. Partners presented latest achievements in technical work packages, where analytic services and tools are developed for implementation in the 12 project's pilot sites. On the second day, Jernej Zupančič (LEST) and Mitja Antončič (ELES) presented large scale pilot number 2, which focuses on digitalisation and modernization of the maintenance planning process for the Transmission system elements. The design and structure of developed application were presented together with initial test run results.
After intense and very fruitful 2-days meeting, the consortium partners prepared plan for the following months, where all the important project development is still ongoing.