News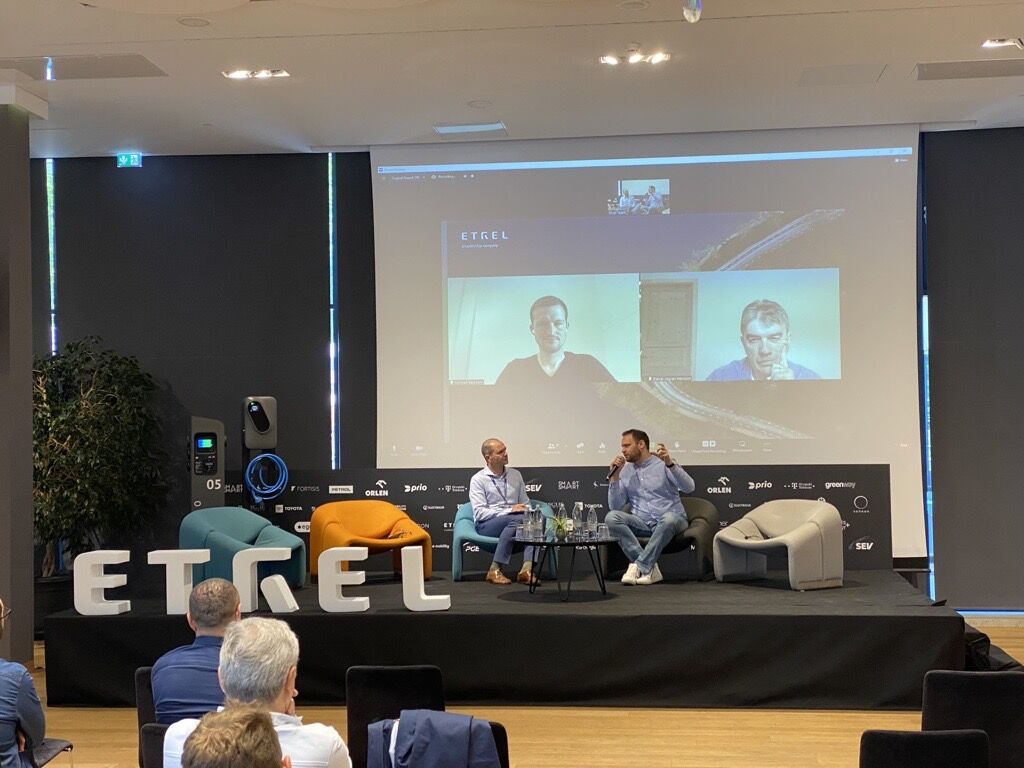 Etrel Re-Charging Days 2022, held on the 19th and 20th of May, brought together top brains in e-mobility to share knowledge, experience, and their views on hot topics for electric future.
Gunnar Fuhrmann (Landis+Gyr) moderated a panel on E-Mobility Challenges and Opportunities in Closed-Loop Renewable Energy Systems. Our leader, Tomi Medved, Ph.D., spoke on the panel, along with two other specialists, Mr. Dánial Jógvan Hansson (SEV) and Mr. Norbert Baumann (Sonnen).
Energy markets are experiencing a wave of rapid development due to digitalization, integration of renewables, and intensive technology development. The changing business landscape is opening doors for new business opportunities, models, and a large group of new market actors – consumers with their growing EV fleet. The growth of e-mobility with rising energy demands further contributes to the drive towards connected and manageable resources and proactive (rather than reactive) energy users at the heart of energy islands.