Job Vacancy

Student work: Project researcher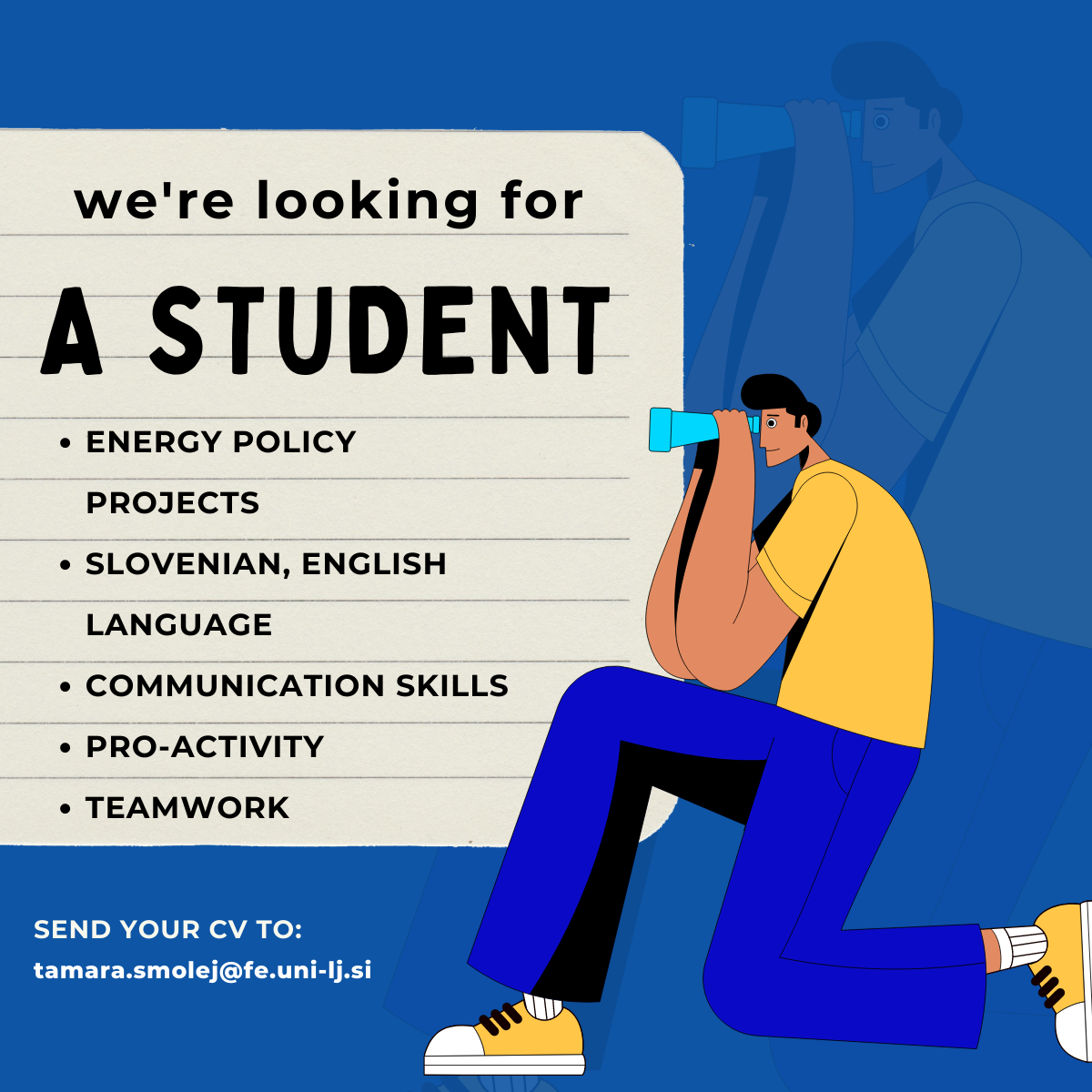 Due to the increased workload, we are looking for student help on various projects. Work includes literature review, in-depth analysis, report writing, simulations, and designing solutions for the energy industry. Previous experience working on research projects is an advantage but not a prerequisite.
If you are interested, please send your CV to tamara.smolej@fe.uni-lj.si by the 1st of December 2022, with the subject line "Student work".
More info is available here.