Foreign exchange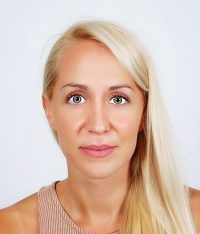 University of Belgrade, Serbia
Breathtaking nature and fairytale architecture
Jelena Stojković, Serbia
School of Electrical Engineering, University of Belgrade
In summer 2019 I had an opportunity to do a research internship in LEST and I have to admit, it was undoubtedly an incredible experience. I really enjoyed my 2-month stay in Ljubljana, working in LEST and discovering Slovenian culture.
During my stay I was working on my PhD topic related to fast frequency regulation in systems with low inertia. LEST team was very helpful with comments and they contributed to my work from professional as well as personal point of view. I enjoyed the atmosphere in the lab and it was a pleasure to go there every day.
Also, it doesn't need to be mentioned how incredible country Slovenia is. Breathtaking nature and fairytale architecture is something that can't be described with words. It is hard not to fall in love with sLOVEnia!
I am very grateful to Assoc. Prof. Dr. Andrej Gubina for giving me the opportunity to do a research stay in LEST and to all LEST team members who made my stay in Slovenia very exceptional. I will always remember moments we shared in the office during working as well as after working hours. Once again, thank you for your hospitality!
I enjoyed the atmosphere
in the lab and it was
a pleasure to go
there every day.