News

CROSSBOW's review meeting
July 5, 2019
What: The first CROSSBOW's review meeting
Where: Constanta, Romania
When: 1st – 3rd July 2019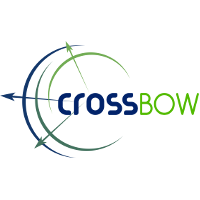 CROSSBOW project partners met with the European Commission in Constanta, Romania for the first Review Meeting. The 24 partners presented the activities carried out during the first reporting period (18 months). The Review Meeting was hosted by Romanian Energy Center (CRE).
The progress and activities performed at the University of Ljubljana were presented by LEST team members prof. Andrej Gubina and Mr. Tomi Medved.
During the meeting, the consortium also visited the pilot site at Fantanele-Cogealac that has the 600MW Wind Farm connected to the transmission level in Romania. The pilot site is situated in the province of Dobruja, only 17 kilometers from the shore of the Black Sea and is a part of the demo in the Black Sea Corridor within the Scenario HLU2 "Cross-Border RES Management".
Photo credit: CROSSBOW official Twitter account