Foreign exchange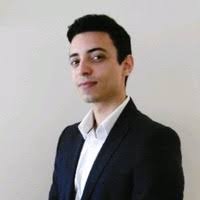 Ense3, Grenoble Institute of Technology, France
Landscapes, mountains and a rich culture
Valentin Benoit, France
Ense3, Grenoble Institute of Technology
With my studies coming to an end, I chose to integrate the LEST as part of my 6 months end-of-studies internship. This last step before my professional life brought me deeper knowledge in the field of energy markets and European legislations.
Helped by my tutor Mr. Jernej Zupančič, M. EE. I chose to focus my project on Local Energy Communities (LEC). As part of the STORY project, I worked on an existing study-case that aimed at demonstrating the added value of monitored decentralised storage in a specific Belgian neighbourhood. This end-of-studies internship was perfectly matching and following my cursus as a multidisciplinary engineer.
The laboratory team was really welcoming and friendly, as well as Slovenia in general! This country is a green jewel with amazing landscapes, mountains and a rich culture. I will definitely come back one day to discover more places and enjoy the beautiful city of Ljubljana once more!
Thank you LEST team for your welcome, it was a memorable experience!
The team was really
welcoming
and friendly.