Foreign exchange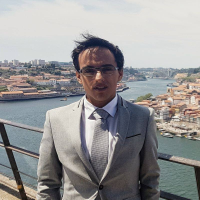 University of Porto, Portugal
Micael Carvalho, Portugal
University of Porto
In my opinion, the best way to finish your course is in a foreigner University. I got an amazing opportunity to study in the Faculty Electrical Engineering, University of Ljubljana. I always wanted my master's thesis to be about an interesting topic and in an international ambitious project. I found all the right conditions in the Laboratory of Energy Policy (LEST). The team at LEST is a group of enthusiastic engineers, eager to help and share knowledge about the project, electrical engineering and of course, about Slovenia.
If you're looking for a place where you can do research, learn and enhance your skills and knowledge, you don't need to look further.
LEST team is a group
of enthusiastic engineers,
eager to help and
share knowledge about
electrical engineering and Slovenia.