Foreign exchange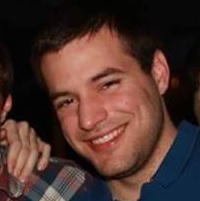 Ense3, Grenoble Institute of Technology, France
Pomoč in odgovori na vprašanja
Maxime Henry, France
Ense3, Grenoble Institute of Technology
In the summer 2016 I got the chance to do 3 months internship at LEST. The coincidence brought me to Ljubljana and after the experience I can only encourage people to do the same. First, the country and the people are very nice, it is the crossroads of different cultures and there are a lot of things to visit and discover.
Regarding the laboratory, I would like to thank again assoc. prof. dr. Andrej Gubina. He has always been friendly with me and he took the time to explain me his researches or to discuss topics I was interested in. My mentor, Tomi Medved, will also stay in a good memory as someone I am really glad to have met and share time with. The rest of the team are also really friendly and always ready to help, as a good colleagues do.
The work consisted mainly of simulations and analysis and it brought me another, more economic, point of view about energy topics (I was a French electrical engineer student focused more on technical side). To summarize, great experience in a surprising country, with a professional and friendly team.
Great experience in a
surprising country,
with a professional
and friendly team.